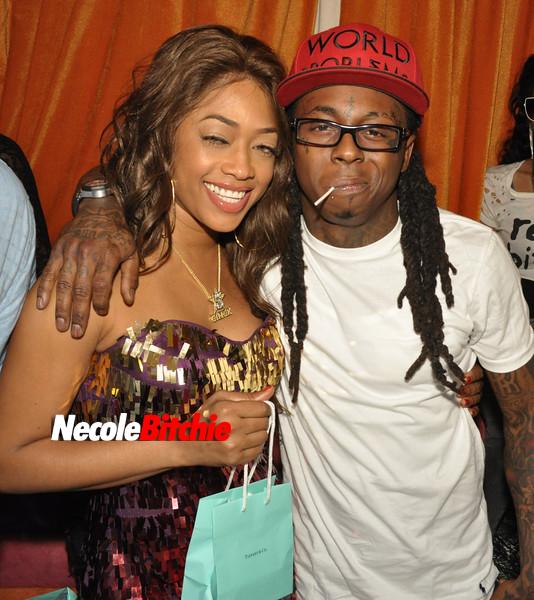 In a new interview with VladTV, Trina discussed her past relationship with Lil Wayne, being engaged to him at a young age, how he proposed, why it didn't last, and their current relationship.
Trina also explained that Weezy is an "amazing guy" and "great friend" to her, never had any problems of him cheating on her, and that the time they spent together was when he was on his way to being the best in hip-hop.
You can watch the conversation after the jump below! I have also included another part of Trina's interview with Vlad were she talked about LeBron James leaving Miami to return to Cleveland and Tune's situation with the Miami Heat NBA team.
Photo credit: NecoleBitchie.com