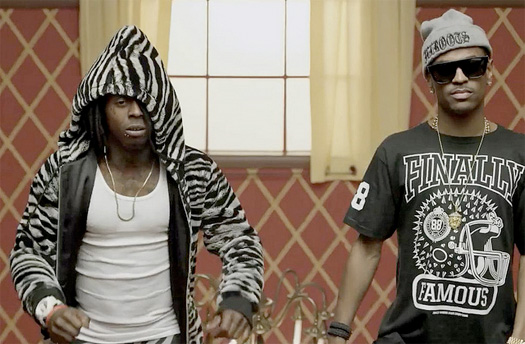 Kazeem Famuyide from STASHED got the chance to listen to Big Sean's upcoming Dark Sky Paradise album, which will be released in stores later this month on February 24th.
During the listening session, Kazeem mentioned that he wasn't feeling Sean's "Deep" song featuring Lil Wayne until "a memorable Lil Wayne verse saved all of that at the very end".
He also revealed that Weezy was rapping all about Big Sean in his verse and going into detail about why Sean does not get enough credit for his lyrics like he should do.
You can read the review for "Deep" after the jump below. Does this get you more hyped for the Key Wane-produced collaboration?
"'Deep' was a record that I wasn't crazy about as it started. However, a memorable Lil Wayne verse saved all of that at the very end. While most would probably think Wayne would take his spot to talk about how great he is, he dedicated the entire verse to Sean's lyrical prowess. He explains in vivid detail why Sean doesn't get as much credit as he deserves, pointing mostly to his clean-cut image devoid of any tattoos or gang affiliations. Wayne says that if Sean were more like the Young Money maestro, alluding to his own criminal past, tattoos, and gang signs, then Sean would be more celebrated. He details how hard it is for a young rapper to bare his soul on records about family, fame, betrayal and love while ending his stanzas with 'man, that shit deep' like a lyrical comma."