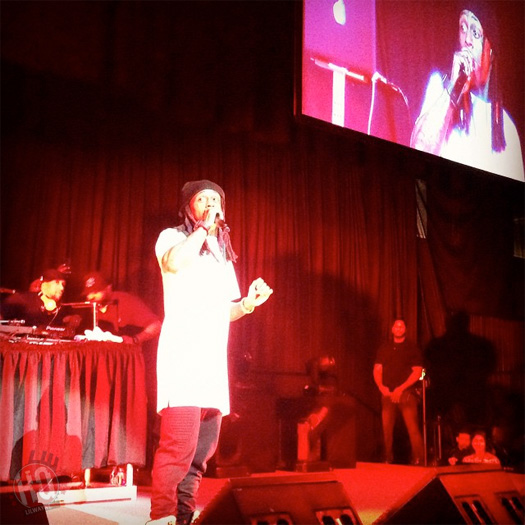 Yesterday, Lil Wayne had a show at Nova Southeastern University for their 2015 NSU Shark Jamz event in Fort Lauderdale, Florida, which took place at The Don Taft University Center Arena on the university's campus.
During this show, Tunechi was about to perform his "Coco" freestyle before the DJ accidentally played the original version instead of the instrumental. This made Tune mad and throw his mic at the DJ before then storming off stage.
You can check out a few angles of it all going down in the video below. If you didn't know, it looks like Weezy will be releasing an official music video for his "Coco" freestyle after we got news of it yesterday.
In other news, Wayne will be hosting a Sorry 4 The Wait 2 mixtape release party later tonight at BLVD Nights in Kansas City, Missouri. You can read more on this event by clicking here!