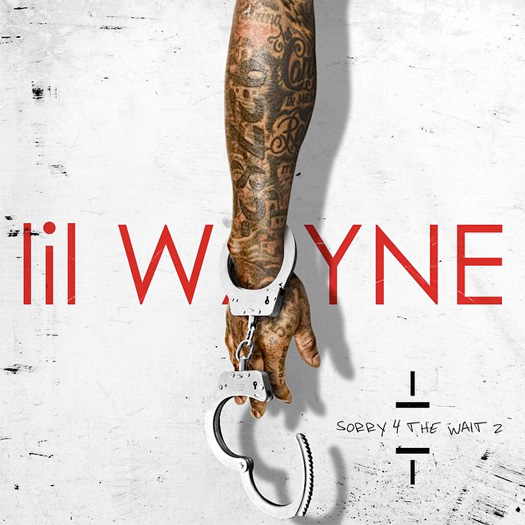 Lil Wayne has released the second installment of his Sorry 4 The Wait mixtape series!
The tape contains a total of 17 tracks (including "Sh!t" and "Fingers Hurting"), as well as features from Drake, Riff Raff, 2 Chainz, Christina Milian, Shanell, and Mack Maine.
You can stream Sorry 4 The Wait 2, download the project, and view the tracklist below. Don't forget to also leave a comment with your thoughts on the mixtape!
Download: Lil Wayne – Sorry 4 The Wait 2 [Mixtape]
1. Lil Wayne – Coco
2. Lil Wayne – Sh!t
3. Lil Wayne – Trap House
4. Lil Wayne – Selsun Blue
5. Lil Wayne – Used To featuring Drake and Riff Raff
6. Lil Wayne – No Type
7. Lil Wayne – Fingers Hurting
8. Lil Wayne – Hot Nigga
9. Lil Wayne – HollyWeezy
10. Lil Wayne – Drunk In Love featuring Christina Milian
11. Lil Wayne – You Guessed It
12. Lil Wayne – Try Me featuring Mack Maine
13. Lil Wayne – Preach featuring 2 Chainz
14. Lil Wayne – Alphabet
15. Lil Wayne – No Haters
16. Lil Wayne – Admit It featuring Shanell
​17. Lil Wayne – Dreams & Nightmares