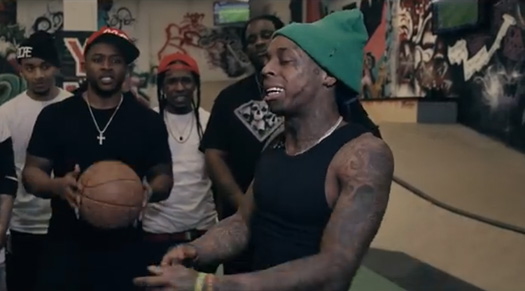 A month after taking place, Karen Civil has released Lil Wayne and Young Money's cypher with DJ E-Feezy on the turntables, which took place at Wayne's private skate park.
Taking part in the cypher was Lil Twist, Hood, Euro, Flow, Cory Gunz, Gudda Gudda, and of course Weezy. You can check out the full cypher that was shot by Amil Barnes for Civil TV after the jump below.
Who do you think spat the best verse?