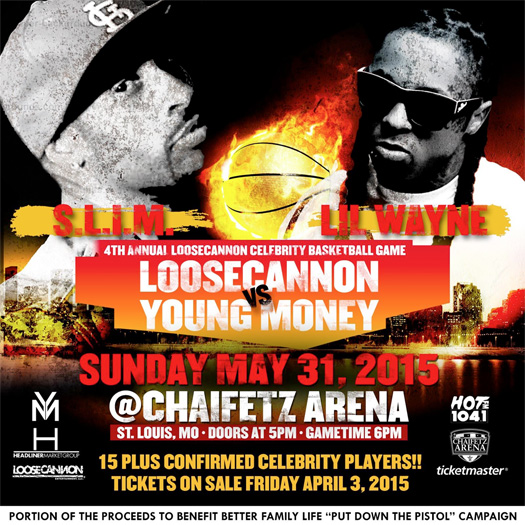 On Sunday, May 31st, LooseCannon S.L.I.M. will be bringing Lil Wayne and his Young Money crew to the Chafitz Arena in St. Louis, Missouri for his 4th annual Celebrity Basketball Game.
As well as Tunechi, other big names that will also be in attendance from 6:00PM at this event are Michael Vick, Allen Iverson, Kirko Bangz, Stevie J, and others. Click here to purchase your tickets from Ticketmaster, which are on sale now!
If you remember back to March 14th, Weezy was supposed to be in attendance at The Complex in St. Louis, but he couldn't make it due to "emergency circumstances". However, he revealed in a video that he will be returning to St. Louis on May 31st to make up for this, so I'm sure this is the event that he was talking about.