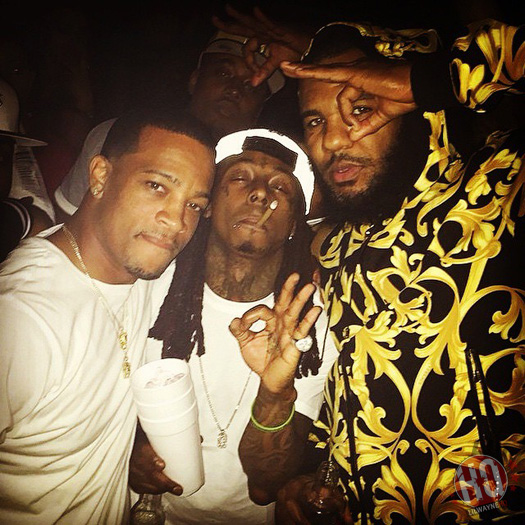 The Game had a concert at Bourbon Heat nightclub in New Orleans, Louisiana on May 5th. During his performance, Game got on the mic to reveal that he is taking Lil Wayne's side in the current beef going on between Wayne and Young Thug, as well as also threatened Thug:
"My nigga Tune ain't never been Hollywood, he's just been Hollygrove nigga. Westside in this motherfucker. Anybody fuckin' with Tune got a fuckin' problem with me. I will fuck Young Thug up, on Piru nigga, Westside nigga!"

"I dare a pussy nigga to walk through California and say: 'fuck Wayne'. I'mma do a nigga like I did 40 Glocc and if a nigga want a problem, that nigga gon' get his ass smoked!"
You can see footage of The Game saying this after the jump below. Thugger and Game have since put out more videos of them dissing each other, but I won't post them as they aren't really anything to do with Weezy.
UPDATE: Game and Young Thug's beef has now been squashed. You can also watch a new video of Game saying that he now wants Tunechi to make up with Thug and Birdman!