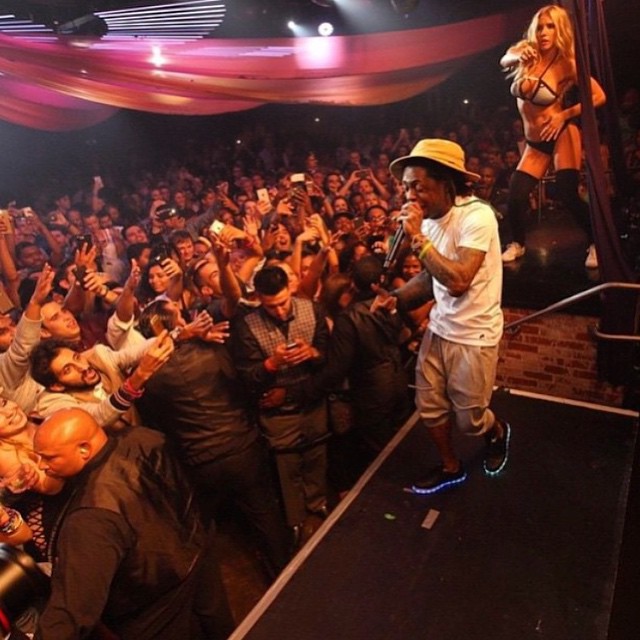 We previously saw a clip of Lil Wayne jamming out to his "Hot Boy" remix at Fluxx nightclub in San Diego, California a couple of days ago, and now we can watch some footage of Wayne performing live at the show, which took place on June 15th.
Tunechi, who was rocking a pair of Light LED shoes from Wize & Ope, can be seen performing "Coco", "Ride For My Niggas", "Rollin'", "Wasted", "Truffle Butter", and "Steady Mobbin'" live.
You can check out the video of Weezy's live performance at Fluxx after the jump below. In other news, Tune is set to perform at FM 98 WJLB's 2015 "Big Show At The Joe" concert in Detroit, Michigan later today!
Credit: Andrew Banez, Daniel Krieg, Devon DiBona, Jaleesa "Diamond" Collins, Jessa Michelle, Jimson Tamano, Jonah Stepanik, Julia Beverly, Matt Cohen, Remo Streuli, Sammy Vega, and Yana Popovych.