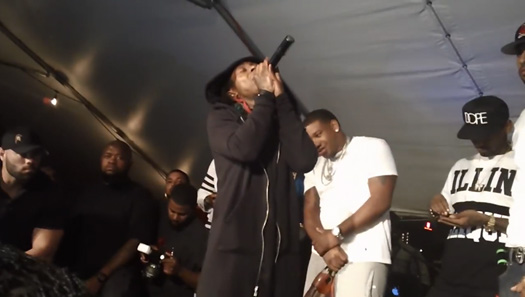 I previously posted up footage of Lil Wayne performing live at Harry's Restaurant & Bar in St. Louis, Missouri on May 31st, but now we can watch some better recaps.
In the recaps that you can check out below, Weezy can be seen on stage with Yo Gotti, Mack Maine, Juelz Santana, Marley G, CJ Gibson, Dev, Lil Twist, and Hood.
Tune performs "Sh!t", "Coco", "Rollin'", "Ride For My Niggas", "Wasted", "Fuck Up Some Commas", "Truffle Butter", and "Steady Mobbin'" live. He also dances on stage to Shakir J's "She Like The Way I Swagg It" and raps along to Gotti performing "Got Dem Racks"!