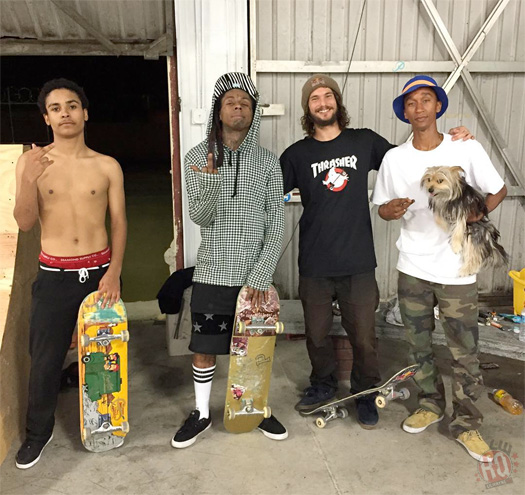 On July 20th, Lil Wayne hit up Paul Rodriguez' private skate park in Los Angeles, California for a late-night skateboarding session with Devine Calloway, Torey Pudwill, and YoYo.
While his "Murda" song off his Free Weezy Album was playing in the background, Tunechi nearly pulled off a cool trick that you can check out after the jump below.
Wayne posted up the clip with a caption reading: "Dat klose slime! Ima keep tryin tho. Ima get dat bish! Kids never give up! Nex time I post this I swear it'll be me landing it"!