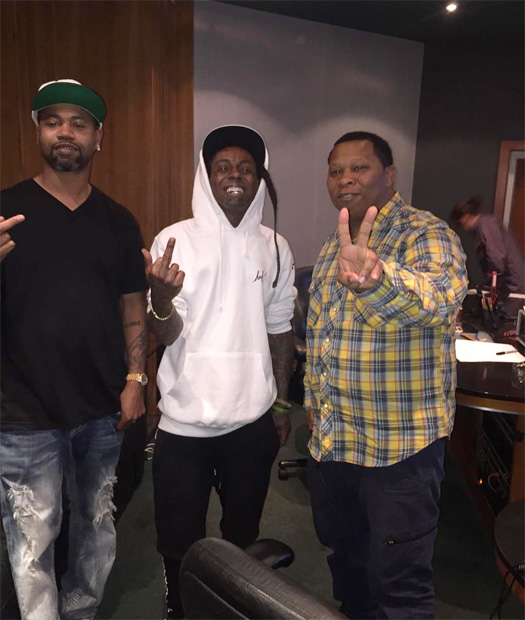 Juvenile took to his Instagram page yesterday to post the picture above of him, Lil Wayne, and Mannie Fresh working together in the studio.
The caption read: "Me, my lil' brother and big brother was busy working on our new project. Oh yeah Young Juve #DoYoThang Remix coming soon!!!", so it looks like the old Cash Money Millionaires members are working on a new project together, which should be good.
As well as the new project, the caption also hints that Tunechi may be featured on Young Juve's "Do Yo Thang" remix. If you didn't know, Young Juve is Juvenile's son. There is also a short clip of Tune jamming out to the song below to suggest more that the collaboration is in the works!