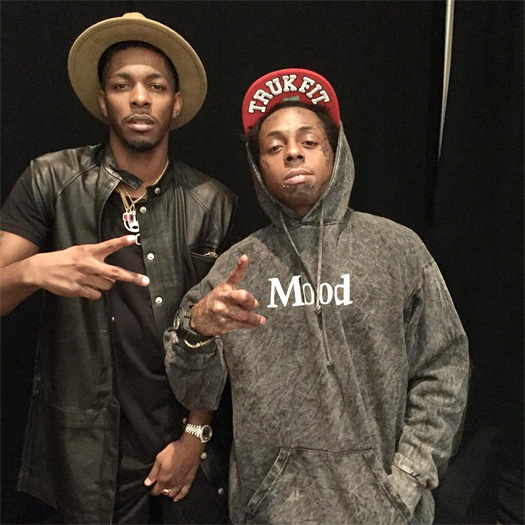 Last night, King Los met Lil Wayne at the 2015 REVOLT Music Conference in Miami, Florida. He also hinted that they have a collaboration on the way by uploading the picture above to his Instagram page with the caption: "It's coming".
If you recall a few months back to June, Los revealed that he thinks Weezy "is the coolest rapper that ever existed", as well as that he is "one of the illest lyricists", so it's clear he is a fan of the Young Money CEO.
Who would like to see a King Los and Tunechi collabo?