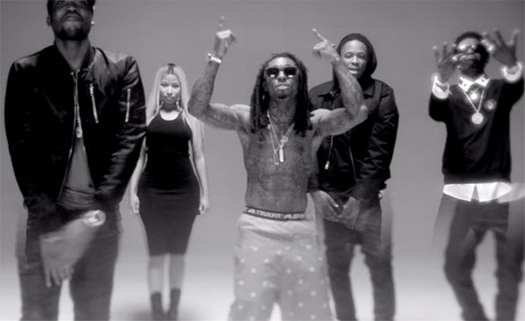 Rich Homie Quan has revealed in a new interview with XXL that Lil Wayne will be featured on his forthcoming debut studio album, which is currently untitled and has no exact release date.
However, Quan did also mention in the same interview that he hopes to release his debut album before 2016, but he needs to sort out his record label issues first.
If you remember a few months back on July 18th, we saw some footage of Rich Homie and Wayne working in the studio, so the collaboration was most-likely recorded then.
You can check out the interview after the jump below! Who is looking forward to hearing a RHQ and Weezy collabo?