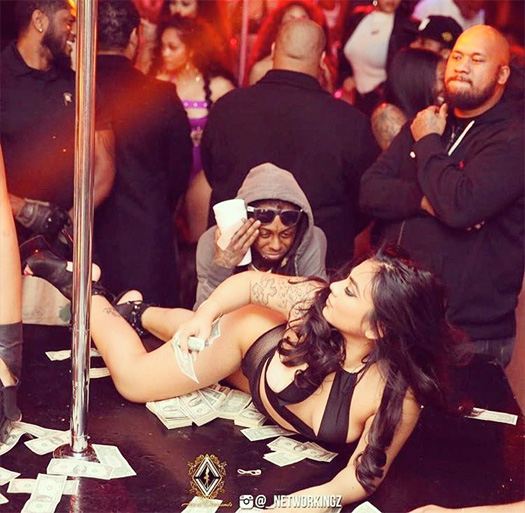 On February 15th, Lil Wayne attended his official Grammys after-party that he was hosting for "#AODMondays" at Ace Of Diamonds LA strip club in West Hollywood, California.
According to TMZ, Weezy was paid a total of $60,000 for his appearance at the gentlemen's club and he gave 20% of it to a stripper named NoForeign, who he couldn't take his eyes off all night.
Tunechi also uploaded a picture of the stripper to his Instagram page 3 weeks ago with the caption: "NoForeign, hi I'm NoCeiling. #CrazyGirls".
You can check out some footage of Tune watching NoForeign at Ace Of Diamonds LA after the jump below!
Photo credit: Networkingz Productions