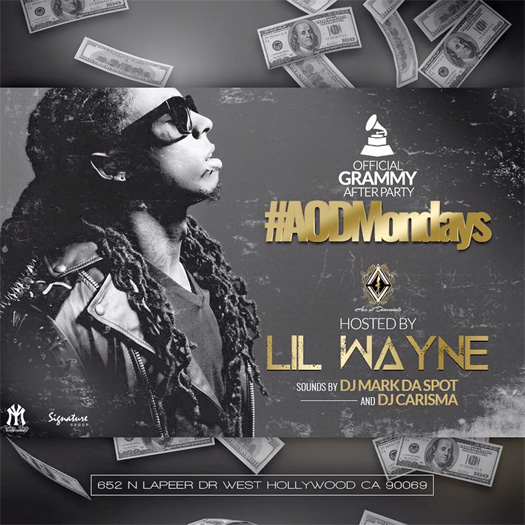 This Monday evening (February 15th), Lil Wayne and HoodyBaby are co-hosting an official Grammys after-party at Ace Of Diamonds LA strip club in West Hollywood, California for "#AODMondays".
The DJs on the night will be DJ Carisma and DJ Mark Da Spot. If you wish to attend the event, you can call 818-860-1067 to book your tables.
Hit the jump to check a video promoting Weezy and Hood's Grammys after-party!