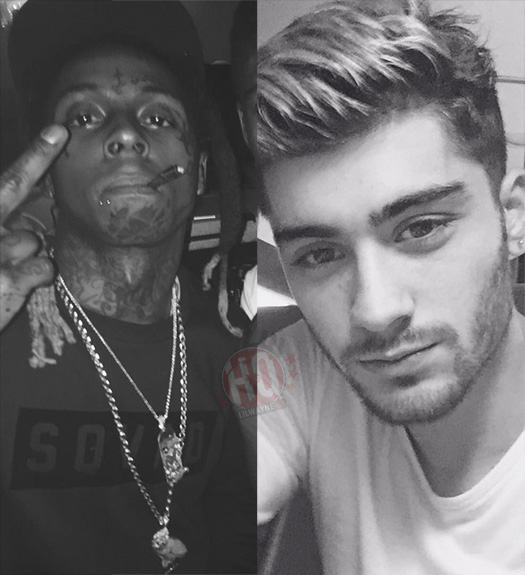 Tonight, Zayn will be making an appearance on "The Tonight Show Starring Jimmy Fallon" and it is rumored that he will be performing the remix to his "PILLOWTALK" single, which features Lil Wayne.
Even though Tunechi just performed live on the NBC late-night talk show (February 15th), he could also be back tonight to perform "PILLOWTALK" live with the former member of One Direction.
Zayn went on Twitter earlier today to tweet: "May have a surprise for you on the show tonight" that could be a hint of him bringing Weezy out to perform. He also previewed the remix on his Snapchat that you can see in 2 clips below!
As you can hear, that is definitely Weezy's vocals. Who is looking forward to the collaboration?