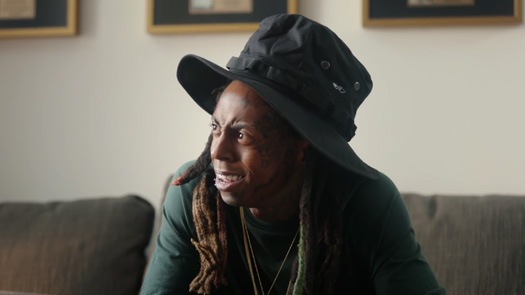 After receiving teaser #1 a few days ago, we can now watch 2 other teasers from Apartments.com and agency RPA's Super Bowl commercial called "MovinOnUp".
Just like the first preview, these new clips both star Lil Wayne and an actor who plays George Washington.
In teaser #2, Weezy can be seen giving George a grill to replace his wooden teeth and in teaser #3, they both see if beans can be cooked on a grill.
Hit the jump to check out the new teasers! The full 1-minute commercial will be airing during the Super Bowl on February 7th!