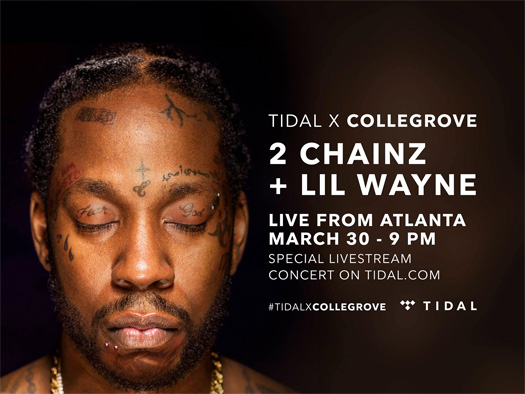 After first finding out about this "surprise show" yesterday during an interview, the details of an upcoming Lil Wayne and 2 Chainz concert have been revealed.
This Wednesday on March 30th at 9PM, Weezy and Tity Boi will put on a live performance at The Tabernacle music venue in Atlanta, Georgia that will be live streamed by TIDAL.
If you have a subscription with the streaming service and want to attend this show to see Tune and Chainz perform songs off ColleGrove live, click here to RSVP. TIDAL will then e-mail you more details about how you can gain entry to the concert!