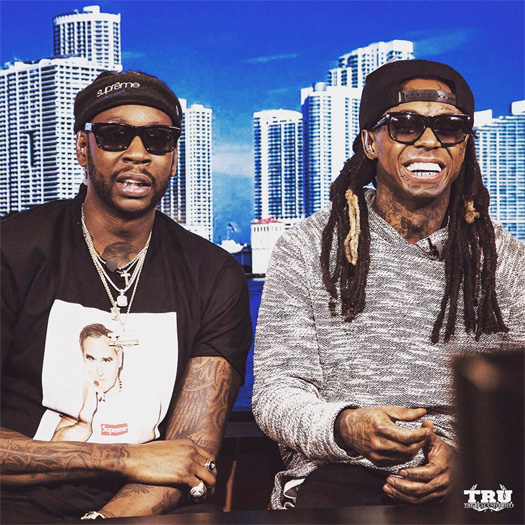 2 Chainz recently visited Power 106's "The Cruz Show" in Los Angeles for an interview, which you can check out after the jump below.
At the start of their conversation, Tity Boi went into detail about dedicating his ColleGrove album to Lil Wayne for how he changed the culture, as well as announces the news that him and Wayne will be putting on a surprise show in Atlanta next week.
Chainz also revealed how he met Weezy and what it is like working with him around the 6:30 mark. Before the interview wrapped up, Tity mentioned that him and Tune give each other positive feedback on each other's songs aka not being yes-men at the 12:30 mark!
Photo credit: Joe Moore