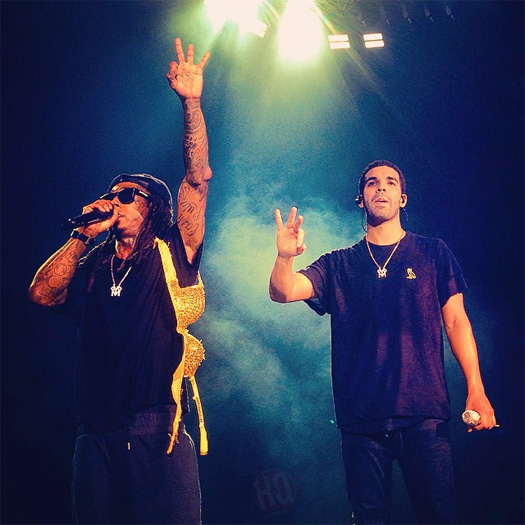 Terminator aka Term aka El Jefe, who is the person that put Lil Wayne on his Bloods set, has hinted Wayne is featured on the upcoming remix to Drake's "Hype" song.
On Instagram, Term posted a screenshot of him listening to "Hype" with the caption: "remix let dat @liltunechi verse drop tho active @champagnepapi #HYPE I kan not give you mi recipe werd 2 @capitob #BixGod #VIEWS"
Drizzy revealed in a new interview here that he will be dropping some more new music this summer which didn't make his VIEWS album, so hopefully we will hear the remix this summer! Who else can see Weezy killing the "Hype" beat?