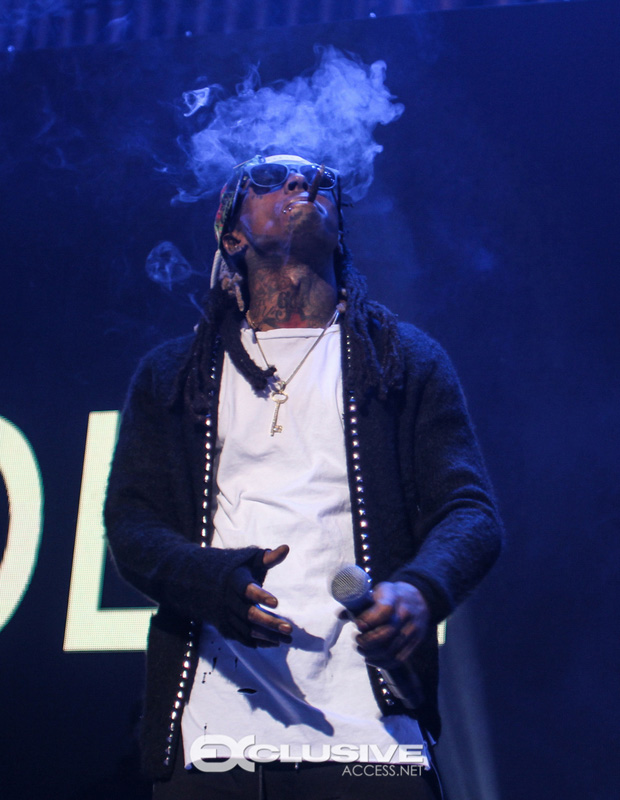 After seeing some photos of them chilling backstage after the show on Sunday, we can now view pics of Lil Wayne, 2 Chainz, and Bobby V performing live at The Tabernacle in Atlanta, Georgia on March 30th.
The event was dubbed "TIDAL X: ColleGrove" and you can watch the full concert here that shows Weezy and Tity Boi performing "Gotta Lotta", "Blue C-Note", "Bounce", "Hot Boy (Freestyle)", "Bentley Truck", and more songs live.
Hit the jump to check out plenty more dope pictures of Tunechi and Chainz performing live at The Tabernacle, courtesy of Thaddaeus Mcadams!