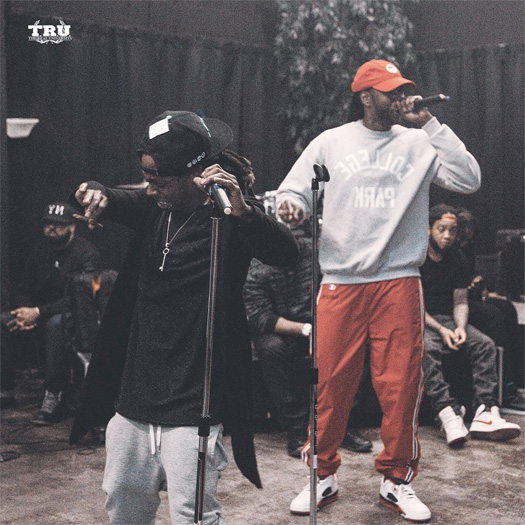 Like I previously reported, Lil Wayne and 2 Chainz will be performing live tonight at The Tabernacle in Atlanta, Georgia for TIDAL, as well as to promote their ColleGrove project.
If you could not make Weezy and Tity Boi's free show in the ATL, TIDAL are also letting us stream the concert live, which will begin at around 9PM EST.
Hit the jump to check out the live stream and see Tunechi diss Cash Money Records by telling the crowd: "fuck them niggas" while talking to them about his current music situation!
UPDATE: Tune and Chainz performed "Duffle Bag Boy", "Gotta Lotta", "A Milli", "John", "I'm Goin' In", "Blue C-Note", "Rich As Fuck", "Bandz A Make Her Dance", "I'm On One", "Karate Chop", "Pop That", "Loyal", "The Motto", "Bounce", "Rollin'", "Wasted", "Sky's The Limit", "Hot Boy (Freestyle)", "Bentley Truck", "Lollipop", "Mrs. Officer" with Bobby V, "Go DJ", "Hustler Musik", "Steady Mobbin'", "No Worries", "Watch Out", and more songs live.