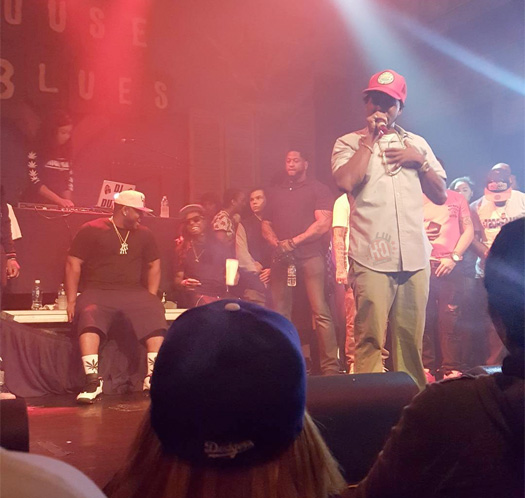 To celebrate 4/20, Curren$y had a show at the House Of Blues New Orleans music venue in Louisiana on April 19th. Lil Wayne was a special guest at the concert and watched Spitta's set from on stage, as well as also performed his "Steady Mobbin'" song live.
During the show, the former Young Money artist brought out Mack Maine to perform his "Knuck If You Buck (Freestyle)" verse off Young Money The Mixtape Vol. 1 too (check that footage out here), so how cool would that of been if Weezy also performed his verse off it?
You can view some more photos and watch different angles of Tunechi's live performance after the jump below. Curren$y also let the crowd know that it was Tune who first put him on to weed!
Please enable Javascript to watch this video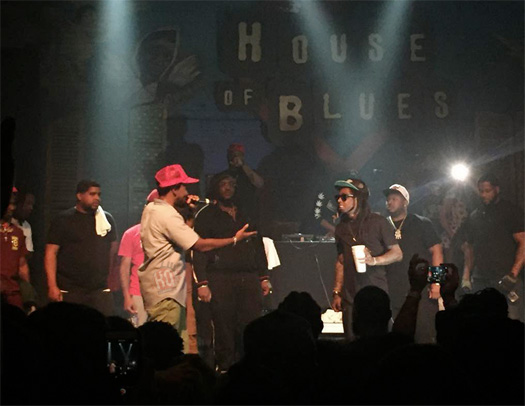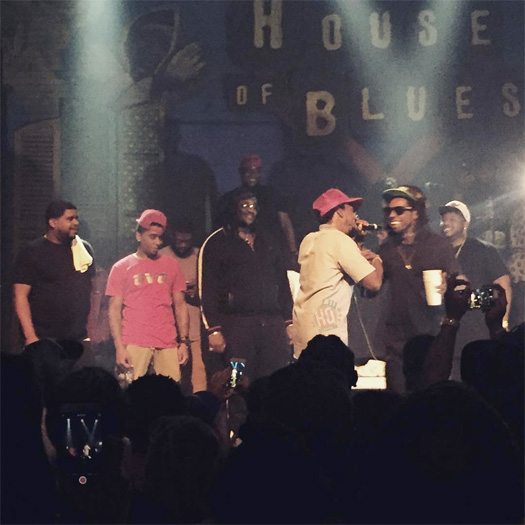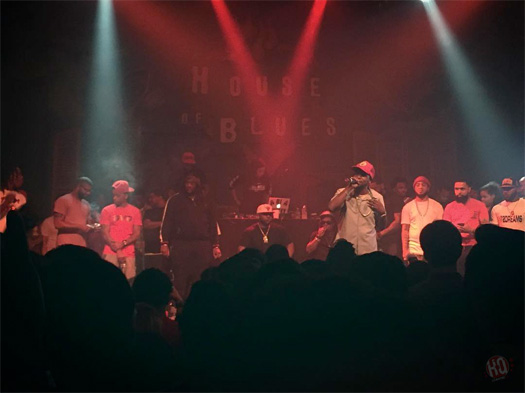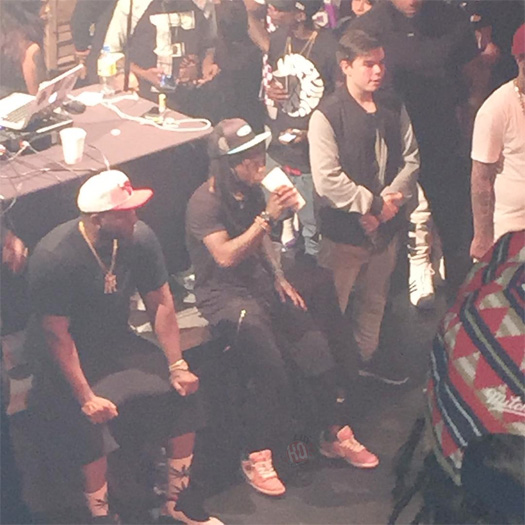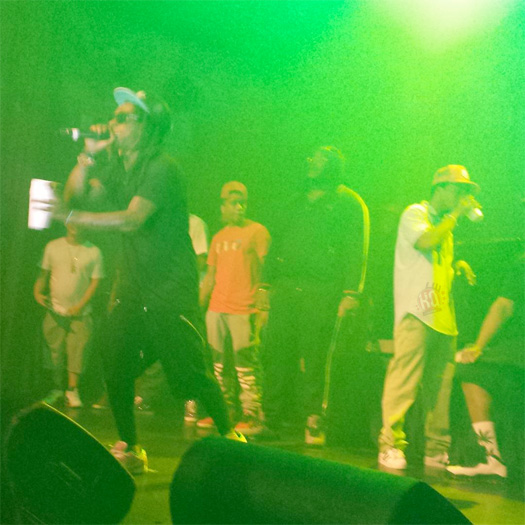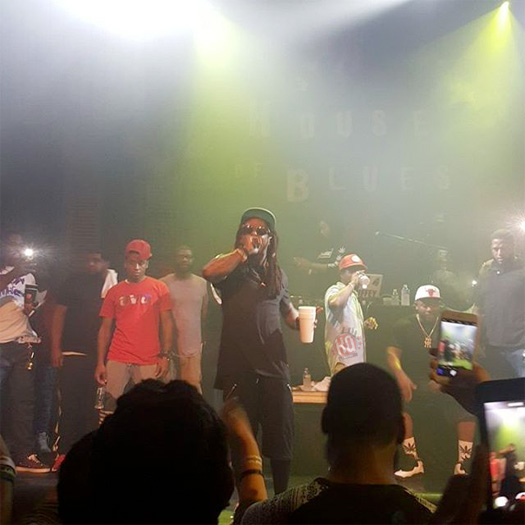 Credit: Brandon Najolia and Myron Ancona.