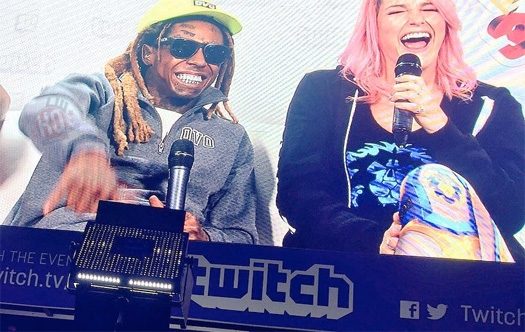 While at the Los Angeles Convention Center in California for the 2016 E3 video game conference on June 15th, Lil Wayne showed off some new ink he has got on his face.
As you can see in the pic above and the pic below, Tunechi has tattooed a pair of glasses onto his forehead. What are your thoughts on his new tatt?
In related news, you can also see 2 pics below of Weezy getting his lip re-pierced by Kristi Williams from Through Your Skin Tattoo And Piercing in Hollywood after the opening had closed up!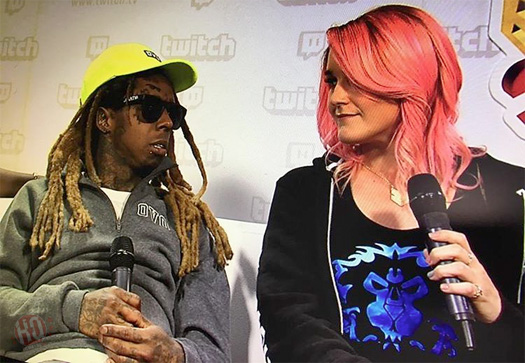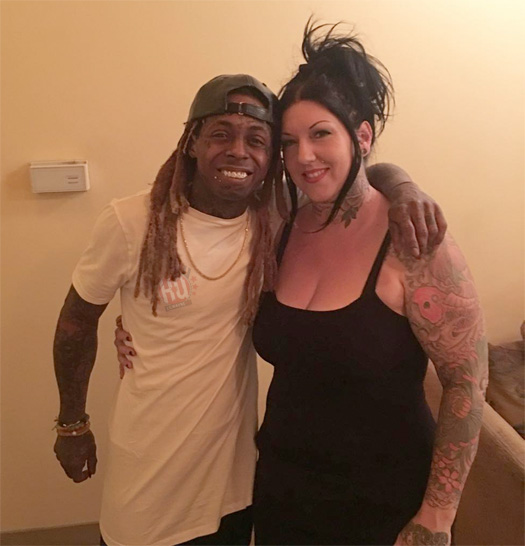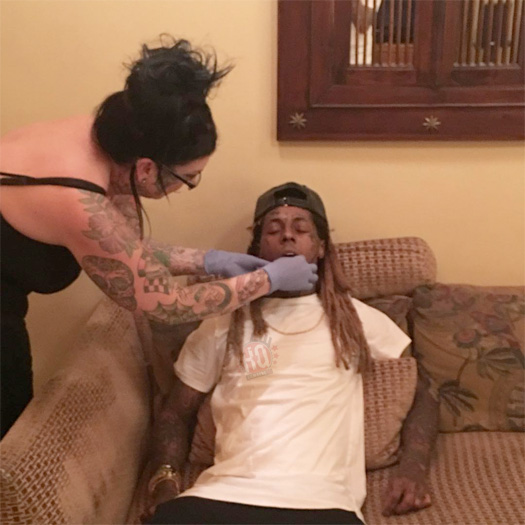 Photo credit: Ryan Butler.