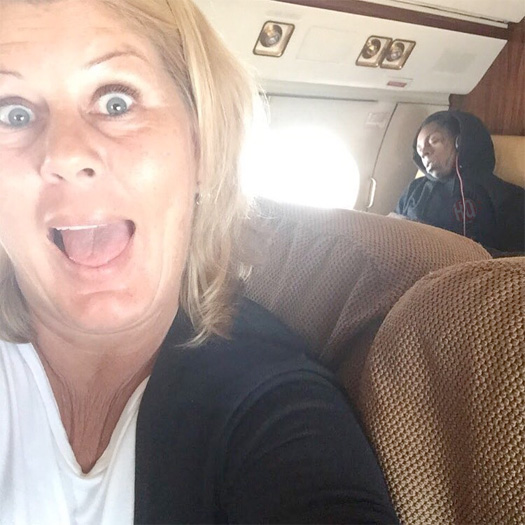 Evan Hernandez, who is a part of Lil Wayne's skater crew Sqvad Up, recently shared some footage of himself on Wayne's private jet. In the background on the clip, 2 new Weezy songs can be heard playing.
In the first preview, it sounds like the track samples LL Cool J and Jennifer Lopez' "Control Myself" (the ZihZih part) and Tune can also be heard rapping: "put some respect on Lil Wayne", which could be a little shot at Birdman and his "Respek" word.
The second song will be a remix as we can hear Tunechi mentioning his popular "remix baby" saying in the sneak peek. You can check out the video of Evan after the jump below!
Please enable Javascript to watch this video