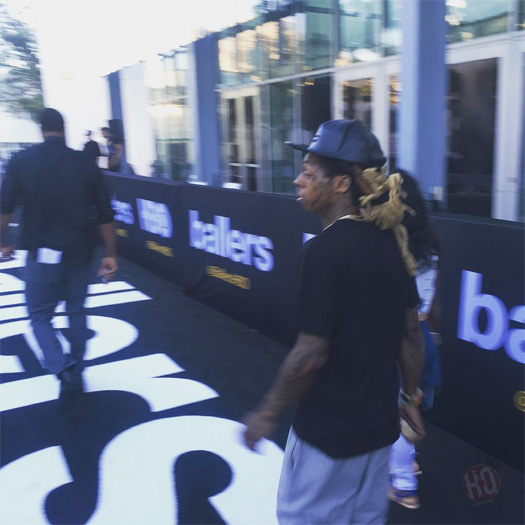 On July 14th, Lil Wayne attended HBO's "Ballers" season 2 premiere and reception at the New World Center concert hall in Miami, Florida.
If you watch the American comedy TV show, then you will already know that the theme song for "Ballers" is Wayne's "Right Above It" single featuring Drake off the I Am Not A Human Being album.
Hit the jump to check out another photo of Weezy on the red carpet of the "Ballers" season 2 premiere!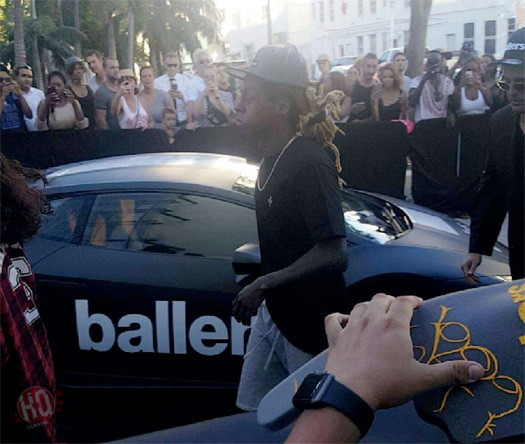 Photo credit: Esmeralda Hernandez.