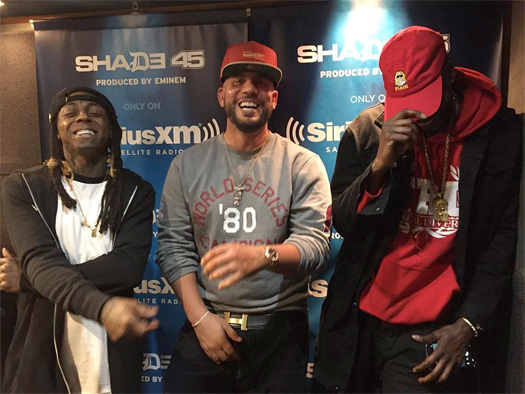 DJ Drama made an appearance on Power 105.1's "The Breakfast Club" radio show in New York City earlier this morning to chat with DJ Envy, Angela Yee and Charlamagne Tha God, as well as to promote his Quality Street Music 2 album that includes the dope "Intro" from Lil Wayne.
At the 10:05 mark of their conversation, Drama gets asked by Charlamagne if him and Wayne are still going to release a Dedication 6 mixtape. The disc jockey mentioned that he thinks it's going to happen, but they usually only drop after a Tha Carter album comes out.
To me this sounds like D6 will only be released after Tha Carter V drops, so unfortunately I wouldn't get too excited about this project coming out anytime soon as C5 still has no release date. You can watch DJ Drama's interview with "The Breakfast Club" after the jump below!