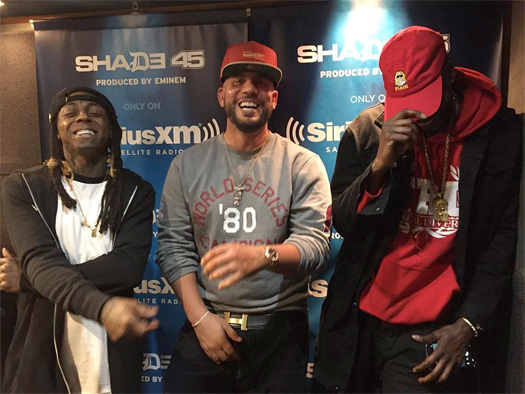 DJ Drama made a nightclub appearance last weekend and during his set, he hinted that Lil Wayne's Dedication 6 project is on the way:
"I'm just getting ready for Dedication 6? DJ Drama I need you to get ready for that Dedication 6"
It's not exactly a big update, but it does make you think we are getting closer to the release of D6.
Hit the jump to check out Drama making the announcement, courtesy of A$AP Retro!
@DJDRAMA confirmed that he's getting ready for @LilTunechi #dedication6 mixtape last Sunday.. who knows what's gonna happen this Sunday?!! pic.twitter.com/wcPb558ux0

— A$AP Retro (@Retro_CodChamp) October 4, 2016