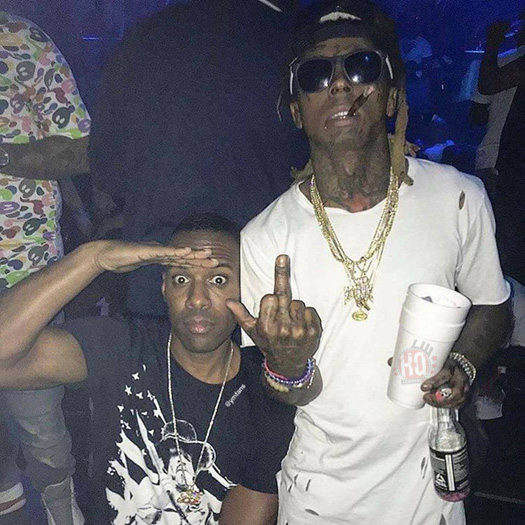 Lil Wayne's "Gone 'Til November: A Journal of Rikers Island" book has been out for 2 weeks now and in the memoir, there is a serious passage titled "Harshness" that you can read below, courtesy of Rolling Stone.
In the shocking passage, Wayne recalled contemplating suicide by writing he has never been so close to taking his own life before. He also mentioned that he had witnessed a kid while locked up trying to take his own life and how that opened up a new reality for him.
If you haven't done so already, click here to purchase "Gone 'Til November" online! Has anyone read all of Weezy's journal yet?
Harshness

Woke up around 5:00 a.m., made myself some coffee and went straight back to sleep. No lie, I didn't wake back up until 2:30. It was close to lock-in. So I just stayed in my cell until lock-out.

Soon as it was lock-out, I headed straight to the phone. Afterwards, made myself a Ruffles burrito. There wasn't that much going on in the dayroom, so I headed back to my cell to escape in my thoughts.

I ended up thinking about all types of shit. One thing that stood out was how I've never been this close to suicide before. It's truly a new reality for me. I was actually there when this kid that was in mental isolation tried to hang up. What's really fucked up is that it all could've been prevented if the [correctional officers] would've just brought him some water.

Since he was MI, nobody really attends to him because they are used to them banging on their cells all the time yelling shit like, "Yo, CO…CO." And being that they're so used to them banging, they didn't pay him any mind and by the time they got back there, he was trying to kill himself.

And because I was in jail, I was like, Damn, that nigga is crazy … Oh well, what are we eating tonight? Jail desensitizes a lot of things. The reality in here is so harsh. I will never understand how anyone could think that this shit is cool.