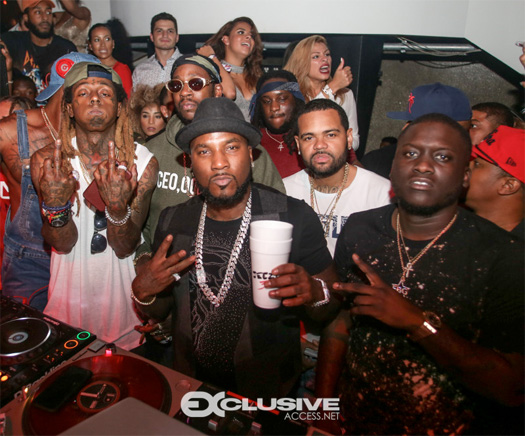 Young Jeezy recently sat down with Hot 97's Nessa for a one on one interview and to promote his new album, Trap Or Die 3, which you can check out in a clip after the jump below.
At the 5:15 mark of their conversation, Jeezy was asked if he feels he has to defend or does he understand what his "Bout That" collaborator Lil Wayne had to say about the Black Lives Matter movement in a recent interview!
"Everybody has their opinion, but at the same time, people just might not understand. I'm not definitely coming to his defense because he is an adult, he understands what he's doing. People have to understand he's been a superstar so long, since he was a child, I grew up on him. He might not be connected on that level. It is difficult because he's been rich for a long time. He's been living on his own island for a long time. Maybe it's something he just don't see."
Photo credit: Thaddaeus Mcadams.