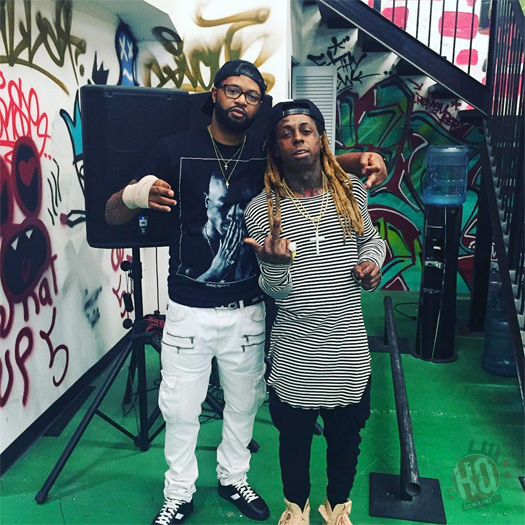 Last Friday, Dizzy aka Raw D.I. and Lil Wayne shot a music video for their "Heaven" single that is being directed by The Plug Muzik.
You can check out a picture above and a pic below of Tunechi on set of the video shoot. If you haven't yet heard the Ray Luminais-produced collaboration, click here to do so.
From the photos, it looks like Weezy shot his parts at his TRUKSTOP skate park in Miami, Florida (just like the "Skate It Off", "Selsun Blue", "No Problem", "Do It", and "Just Right For Me" videos). Kidd Kidd and Juvenile will also be making cameos in the "Heaven" visual!