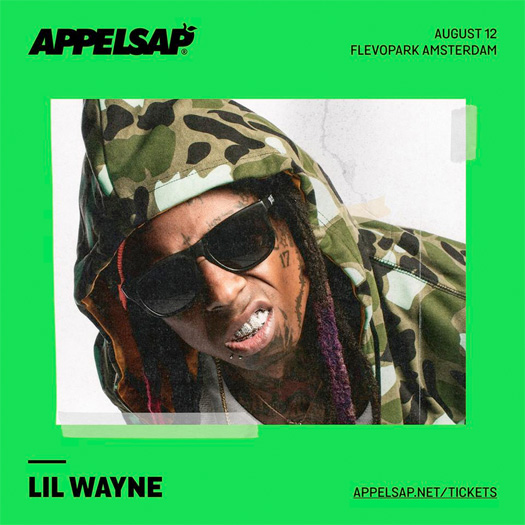 After getting word yesterday that Lil Wayne will be about to tour Europe this year, we have got news of first show he will be headlining, which will be in Netherlands.
Weezy will perform live during the 2017 Appelsap Fresh Music Festival at Flevopark in Amsterdam on August 12th. You can check out the rest of the lineup in a video below and click here to order your tickets.
This "national tour" will be good for Tunechi's fans who aren't from the United States of America (like myself) as he has not really visited Europe in years. It also makes you wonder if him, Drake and Nicki Minaj will be reuniting in the UK this summer after Drizzy hinted at it earlier this month!