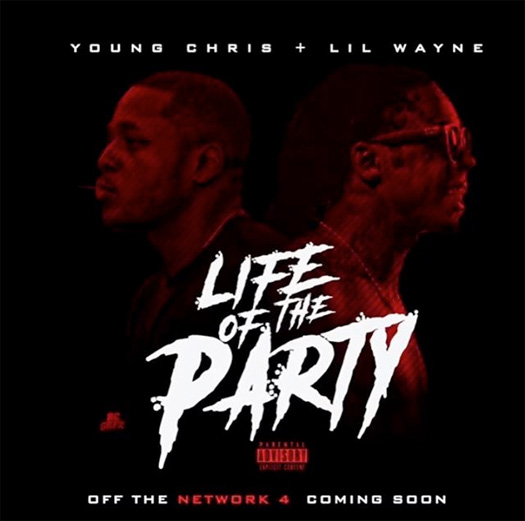 We previously heard a snippet 2 months ago, and now Young Chris has released his collaboration with Lil Wayne titled "Life Of The Party".
The Cardiak and Mando Fresh-co-produced song can be found on YC's new project, The Network 4, available on iTunes now.
You can stream "Life Of The Party" after the jump below! How do you compare this track to Weezy and Chris' previous collabos "The Morgue", "Paradise", and "How We Roll"?
"And I got the bitch screaming: 'Free Carter V'"