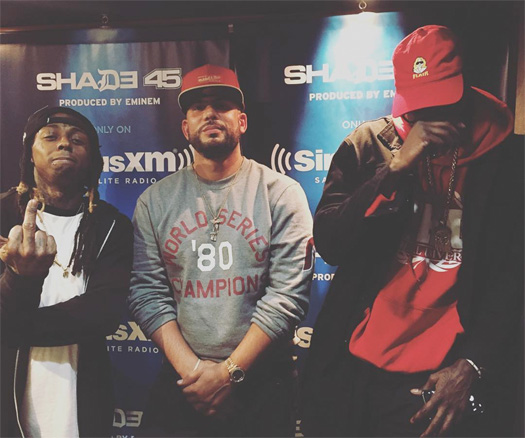 In a recent interview with Rolling Out Live, which you can watch below, DJ Drama spoke about Lil Wayne's "Dedication" mixtape series at the 18:30 mark.
The bad news is that Drama revealed he was only "trolling" with the "D6 Soon" picture that he put on his Instagram Story last month. However, he did say that the tape is definitely going to happen and it's all on Weezy to say when he wants to release it.
DJ Drama also talked about how the Dedication series happened from being on T.I.'s tour bus, coming up with the "Dedication" title, why the series is so important, the artwork style, and more. They also played Tunechi's "Dedication 2" song before their conversation began!
Shouts to Retro!