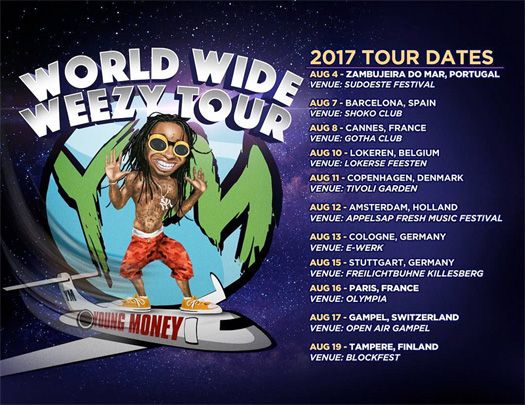 The final stop of Lil Wayne's upcoming "World Wide Weezy Tour" has been announced and it will be another show in France.
Tunechi will make an appearance and perform live at GOTHA nightclub in Cannes on August 8th.
This is not the first time that Weezy has partied and performed at GOTHA as he was also there in 2014!