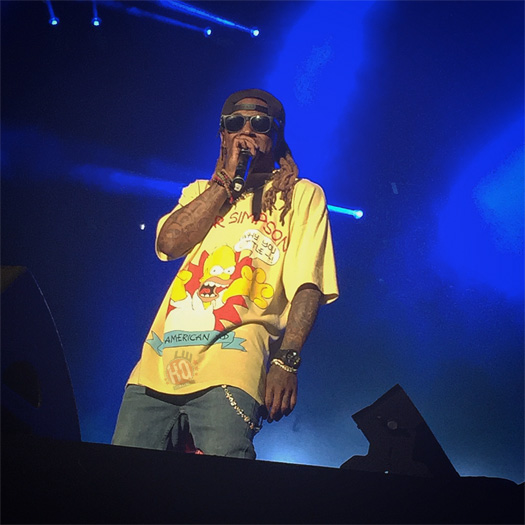 Earlier this month on August 10th, Lil Wayne headlined the 2017 Lokerse Feesten music festival at the Grote Kaai in Lokeren, Belgium for a stop on his "World Wide Weezy Tour".
During his set, Weezy performed "I'm Me", "Believe Me", "Loyal", "The Motto", "I'm The One", "A Milli", "No Problem", and more songs live for the crowd.
You can check out some footage of Tunechi performing live at Lokerse Feesten in Belgium after the jump below!
Credit: Abigail Stein, Brad Van Acker, Kusi Quincy Kwadwo, Marijn Vercauteren, and Thaisa Laverge.