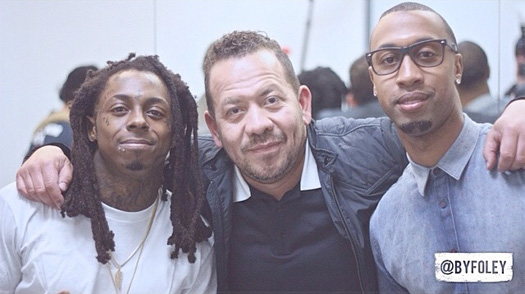 Cortez Bryant was stopped by TMZ at LAX (Los Angeles International Airport) yesterday and was asked about Lil Wayne's recent seizures to which he confirmed that Wayne is indeed doing "good".
The manager and best friend of Tunechi revealed that he himself tells and forces Tune to slow down and get some rest, but it doesn't work as Weezy is a workaholic. Tez Poe even mentioned that he tries to make sure Lil Wayne pops his medication daily to stop the seizures.
"Got me on the meds; Had a talk with Tez about me on the meds; Forgot the shit he said, I'm out here on the edge" – Mula Gang
He also assured TMZ that Mr. Carter suffers from epilepsy and that was the cause of the seizures last weekend, not from drinking lean, as well as that we shouldn't be surprised if we see Wayne suffering from more seizures in the future as he will have to deal with this disease for the rest of his life.