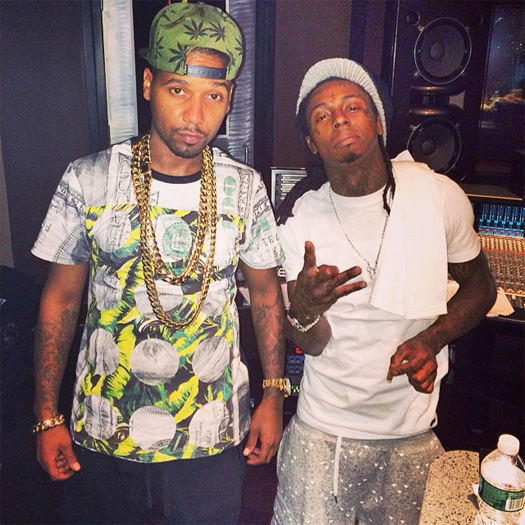 It looks like Lil Wayne and Juelz Santana could have started back working on their collaboration project, I Can't Feel My Face.
While backstage during Spotify's Rap Caviar Live Showcase at the Hammerstein Ballroom in New York City last night, Juelz was spotted on FaceTime to Drake and asked him to send a song over for his and Weezy's upcoming joint project:
Juelz: "Yo nigga Weezy gon' call you, you know we started working on that shit, you gotta jump on something for us man. Send us something man."
Drake: "Mack told me, Mack told me you were cooking up some shit."
Juelz: "Yeah send us one."
Drake: "I got some joints, I got some joints."
Juelz: "That's wassup, you know we fuck with you boy."
Drake: "I'll send it over tonight man."
Juelz: "Yeah for sure, love."
You can watch the conversation in a clip after the jump below! Who is excited to hear Tunechi and Santana are back working together on music?