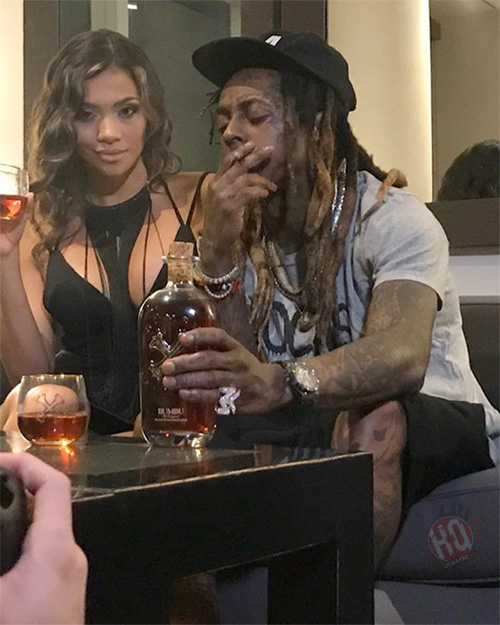 Earlier this week, Lil Wayne participated in a photo shoot for his latest business venture for his own brand of rum, Bumbu.
In a behind the scenes clip from the shoot, an unreleased Weezy song can be heard playing in the background, which is actually a freestyle over 6LACK's "Prblms" single.
More than likely the track will be appearing on Tunechi's upcoming Dedication 6 mixtape. You can see the behind the scenes video with the new Tune record playing in the background after the jump below.
Even though I haven't really shared my personal thoughts on D6 after the Cortez Bryant article, I do have to mention that I still think the project will be released as I'm sure I've seen the final artwork for the tape and I know for certain Wayne's team have been requesting a cover for it. Let's just hope it drops sooner than later!