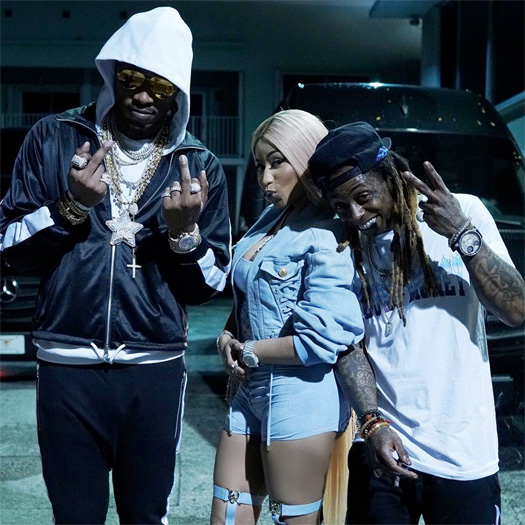 It looks like Lil Wayne may have a song featuring Future and Juelz Santana on part 2 of his forthcoming mixtape, Dedication 6, which currently has no release date (part 1 is due to drop tomorrow on Christmas Day.)
Producer Lil Keis has confirmed on Twitter and Instagram that he produced an original beat for D6 that Weezy, Future Hendrix and Juelz jumped on.
"I might have made a Beat on here, one with Future on the Hook & Juelz #D6 -@liltunechi"

"@LilTunechi I produced that track you did with Future & juelz Santana (dm your email) [fire emojis]"
Who is looking forward to hearing a new Tunechi, Astronaut Kid and Santana collaboration on part 2 of D6?
@LilTunechi I produced that track you did with Future & juelz Santana (dm your email) ??

— Lil Keis on Da Beat (@1LilKeis) December 22, 2017