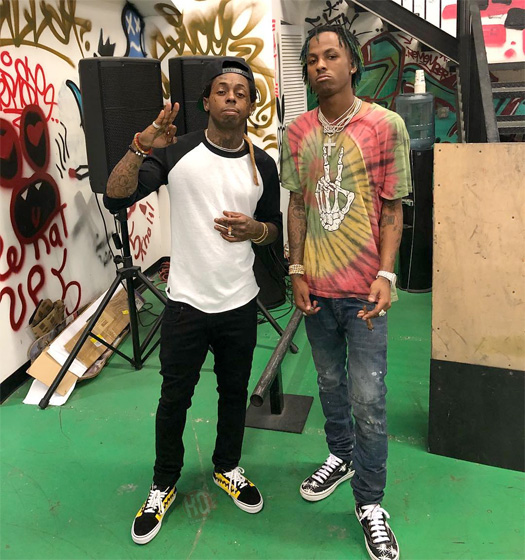 Rich The Kid and YBN Almighty Jay paid a visit to Lil Wayne at his private indoor TRUKSTOP skate park in Miami, Florida on Monday evening/Tuesday early morning.
There is no word on what they were up to, but maybe they had a skateboarding session and then hit up the studio afterwards to work on new music? You can check out a photo above and a pic below!
As of right now, Almighty Jay and Tunechi have never collaborated on a song, but Rich and Tune last collaborated on "Don't Shoot 'Em" off D6: Reloaded, as well as have an unreleased track called "End Of Discussion".