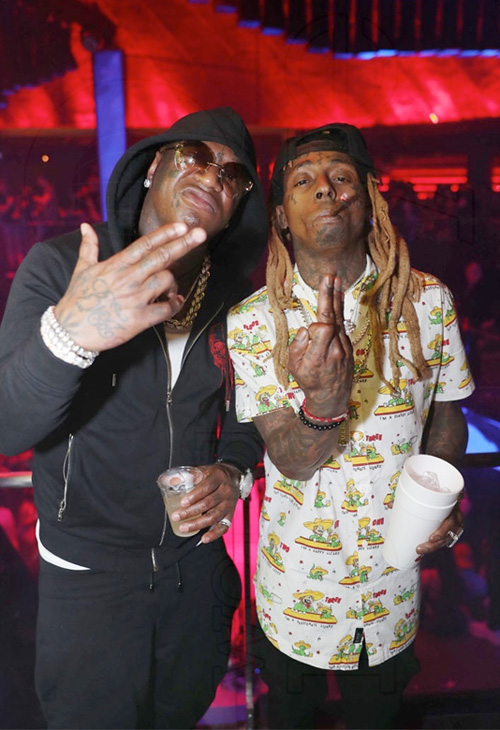 After reuniting at LIV and STORY Nightclub in Miami earlier this month, Lil Wayne and Birdman were also spotted partying at LIV club again last night (March 25th) for #LIVonSundays!
According to TMZ, Weezy and Baby laughed and joked around inside the nightclub yesterday, as well as even posed for a picture together (see above).
The #1 Stunna posted the photo above with a caption reading: "Me and my SON #YMCMBEAST". Do you think everything is now good between the two of them?
Pic credit: World Red Eye.