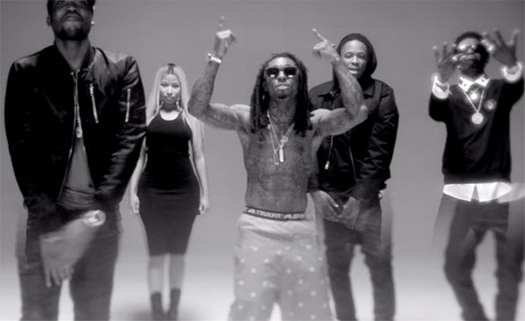 Rich Homie Quan recently sat down with Rap-Up for an interview and to promote his debut album, Rich As In Spirit, which is available to stream and buy now.
When asked about his unreleased collaboration with Tunechi, the Atlanta rapper spoke on how he always wanted to be exactly like Tune while growing up:
"I'm from Atlanta, him being from New Orleans, we both from down south, the baggy clothes, the bandanas… what he did to the hip-hop culture, who didn't wanna be Wayne? At some point, I was growing braids trying to look exactly like Wayne. And this was before I could even understand what he was saying, I was so lost in his image… I want my pants to sag, I want braids. Then when I realized how talented he was, it was over with. He already had me going from the look, then when I was old enough to understand what he could say… when I could just read lyrics… I felt like it was relatable to the story I was going through… Wayne's the G.O.A.T."
You can check out Quan speaking about Weezy and call him the G.O.A.T. in a video after the jump below!