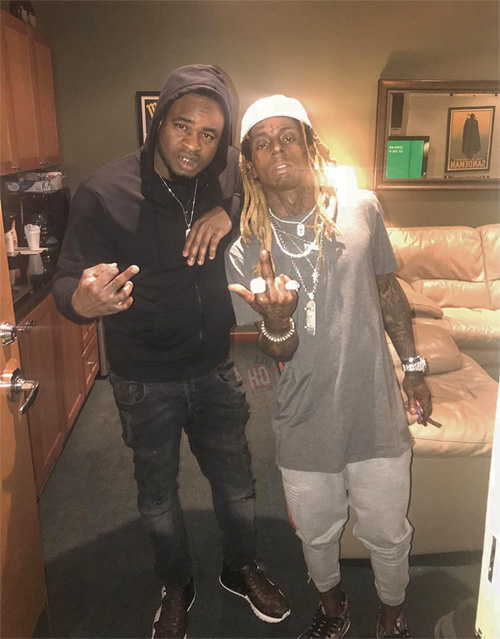 A few days ago, Lil Wayne hit up The Hit Factory Criteria Recording Studios in Miami, Florida with producer DRoc.
DRoc: "Another successful day @LilTunechi #YoungMoney #CashMoney"
If you didn't already know, DRoc is an official in-house producer for Cash Money Records and Rich Gang!
So considering this studio session took place after Wayne has been spotted hanging out with Birdman numerous times, maybe it was a recording sesh for Like Father Like Son 2? Or is that one big reach haha?