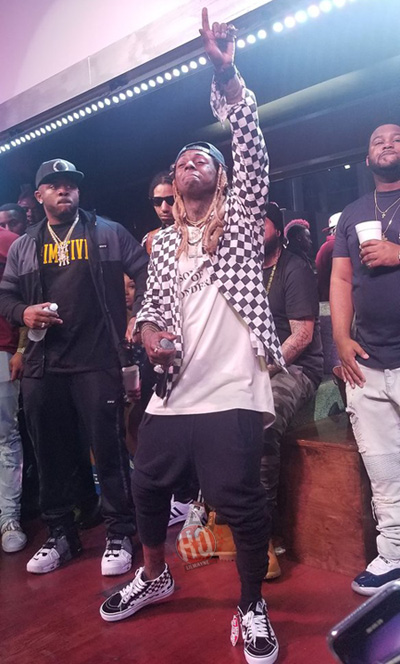 It looks like Lil Wayne has another legal issue he has to deal with as The Blast, who first broke the news Wayne had reached a settlement with his record labels, have obtained new court documents that show he is being accused of committing a hate crime.
Last year in June, a white security guard named Andrew Nunemacher was working on the door of Hyde nightclub, which is where Tunechi was hosting his BET Awards after-party, and accused Tune of punching him and throwing a glass of alcohol into his face while saying: "fuck you white boy".
Andrew is in court arguing that these words prove the assault was a hate crime and it was driven by his "Caucasian ancestry and descent." However, Weezy is denying that he committed a hate crime and claims he never even assaulted the nightclub bouncer.
Mr. Carter says he acted in a "careful" and "reasonable" manner, as well as that Nunemacher knew all about the potential risks of his job when he took it. He is also arguing that any of the security guard's alleged injuries are because of self-defense and are due to his own carelessness.
The nightclub bouncer is suing Lil Wayne, Young Money, and the nightclub for assault, as well as wants a $25,000 civil penalty added for Wayne's alleged hate crime. Even though the court case is still on going, Weezy wants it dismissed completely!