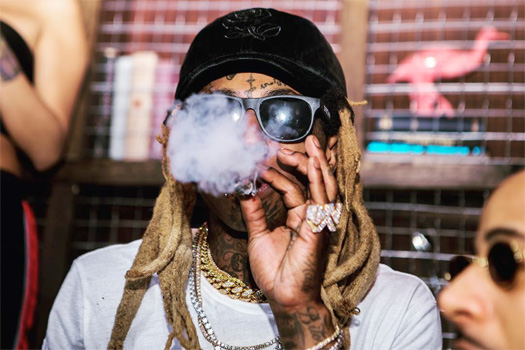 The Flatbush Zombies recently sat down with Joey Bada$$ and NasteeLuvzYou for an interview on TIDAL's "47 Minutes" podcast.
During their conversation, Meechy Darko revealed Lil Wayne is in his top 5 favorite music artists of all time dead or alive list, because of how he influenced him.
You can check out the full podcast below! Head to the 1:32:20 mark to see Meechy from the hip-hop group share his top 5 artists and click here to see how he has referenced Wayne in two songs.
Photo credit: Vinick Dias.