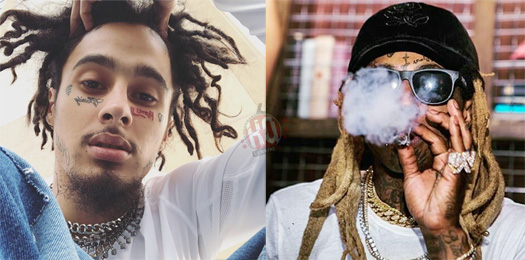 Wifisfuneral recently participated in an interview with XXL for their 2018 Freshman cover, which you can check out below.
At the 1:00 mark of their conversation, the 22-year-old Florida rapper revealed Lil Wayne inspired everything about him including his face tattoos.
"There's no other artist that spoke to me like Lil Wayne, you know what I mean, as far as like on some rap shit"
Click here to also see Wifisfuneral give an interview earlier this year about Weezy's influence on him!