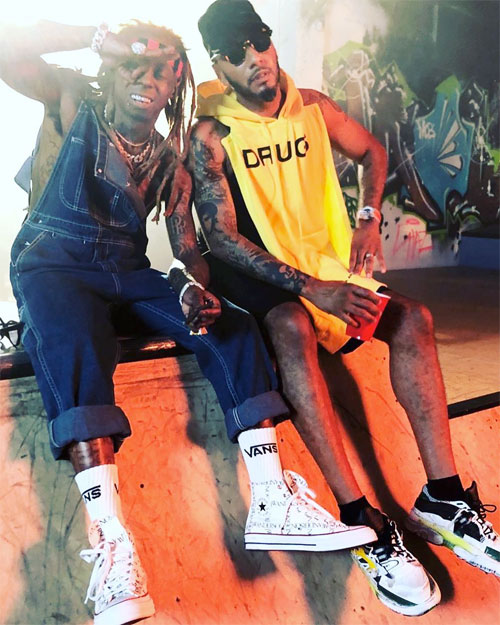 On August 8th, Swizz Beatz and Lil Wayne shot a music video at a skate park in Miami, Florida that is being directed by Vincent Lou.
You would presume they shot a visual for their upcoming Poison collaboration that samples Weezy's "pistol on my side, you don't wanna hear that thing talk" bar off "Forever".
Hit the jump to check out another photo of Tunechi on set of the video shoot! What do you think of Tune's fit?