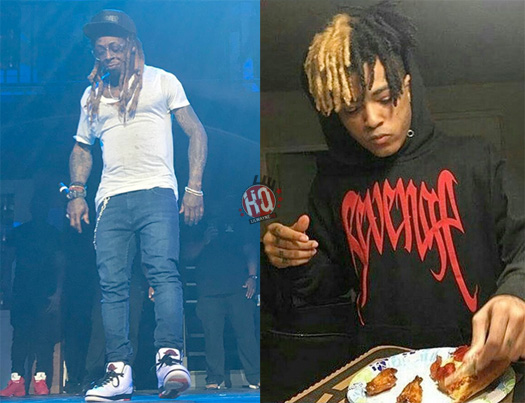 Everyone was surprised when Lil Wayne's Tha Carter V album was released and there was a hook from XXXTentacion on the song "Don't Cry".
We now know that the collaboration came together after the South Florida rapper's death in June, thanks to producer Z3N, who revealed this information in an interview with TMZ.
The producer explained that he recorded XXX's vocals in February of this year hoping to finish recording at a later date, but they never did. He then played the audio for LunchMoney Lewis, who was that impressed he forwarded it to Tunechi and a Republic Records executive.
Z3N had no idea that the XXXTentacion audio he had would end up on C5 until a week before the project's release after Ben Billions, who is a co-producer of "Don't Cry", put the whole song together. He also mentioned that he thinks X would have approved the collaboration if he was still alive as the two of them have had conversations in the past about how Weezy influenced the late South Florida rapper!
#RIPXXXTentacion pic.twitter.com/DHAQ32t2b7

— Lil Wayne HQ (@LilWayneHQ) June 23, 2018