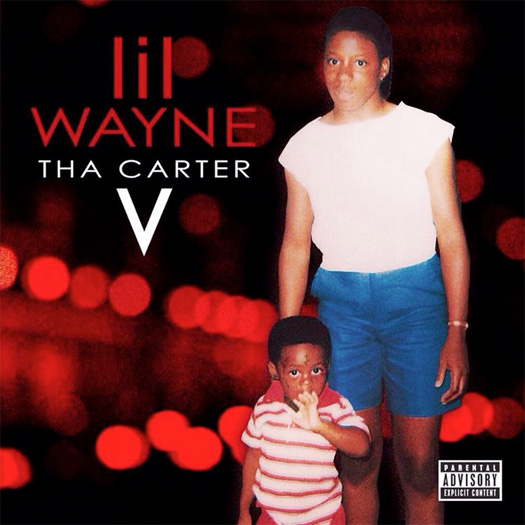 The production credits for Lil Wayne's new album, Tha Carter V, have been revealed.
Some of the producers on C5 include: Ben Billions, Swizz Beatz, Sevn Thomas, Infamous, ONHEL, Zaytoven, Jayones, DJ Mustard, Cool & Dre, Mannie Fresh, and Metro Boomin.
You can check out the full list of production credits for every song on Tha Carter V, except for the intro, after the jump below! Now that C5 has been out for a few days, what is your favorite song from Wayne's latest project?
"Don't Cry"
Featuring: XXXTentacion
Producers: Ben Billions and Z3N

"Dedicate"
Producers: Manny Galvez, Roc & Mayne, Louie Haze

"Uproar"
Producers: Swizz Beatz and Avenue

"Let It Fly"
Featuring: Travis Scott
Producers: Sevn Thomas and Dirtwork

"Can't Be Broken"
Producers: Ben Billions and Thomas Troelsen

"Dark Side Of The Moon"
Featuring: Nicki Minaj
Producers: Bloque and Jonah Christian

"Mona Lisa"
Featuring: Kendrick Lamar
Producers: Infamous and Angel "Onhel" Aponte

"What About Me"
Featuring: Sosamann
Producers: Johnny Yukon and DJ Frank E

"Open Letter"
Producers: Ben Billions, Infamous, Nick The Piff

"Famous"
Featuring: Reginae Carter
Producers: Sham "Sak Pase" Joseph and Lasanna "Ace" Harris

"Problems"
Producer: Zaytoven

"Dope Niggaz"
Featuring: Snoop Dogg
Producers: Rio and Kamo

"Hittas"
Producer: Jayones

"Took His Time"
Producer: FREEWAYTJAY and Infamous

"Open Safe"
Producer: Mikely "Mike Free" Adam and DJ Mustard

"Start This Shit Off Right"
Featuring: Ashanti and Mack Maine
Producer: Mannie Fresh

"Demon"
Producers: Cool & Dre and 808 Ray

"Mess"
Producer: Infamous

"Dope New Gospel"
Featuring: Nivea
Producers: Rio and Kamo

"Perfect Strangers"
Producer: Mannie Fresh

"Used 2"
Producers: Metro Boomin, Prince 85, Infamous

"Let It All Work Out"
Producers: Jordan, Myles William, Reefa